Where do you want to stay when you retire from your work abroad? This is one of the most important things to consider when you plan for your retirement. Do you consider going back to your country and staying there for good or do you have other locations in mind?
After years of working abroad, you will finally have the chance to rest your corporate life and go home for good. There may be changes of lifestyle and needs as you end your career and these are only some of the things you must consider in choosing your location.  
With the degree of freedom that retirement offers, some retirees tend to focus on the opportunity for travel and leisure and forget to consider the fact that sooner or later the capacity for mobility and sustainability will be decreased as they age.
The following are some areas to consider when deciding to retire and go home for good, back in your country.
1. Proximity to family members. 
Some nationalities, like the Filipinos are known for their strong familial ties. They have strong regard for family relationships and it is important to be with their families.
Obviously, most of the Overseas Filipino Workers (OFWs) would want to retire in a place that is somewhat close to other members of their families after years of working away from them.
So it is not surprising that the Philippines would be the best place for them to settle after their retirement.
Therefore, one primary consideration when planning your retirement will be the location's proximity to the members of your family.
This might become complicated if your family members do not stay in one place. In this case, choose where your support system is.
It is not easy to spend your retirement years alone so retire in a place where you will be surrounded by reliable and responsible people.
2. Consider "lifestyle check."
You should also consider your lifestyle. If you want an active and modern lifestyle, maybe staying in a city would be good for you.
But if you want a laidback and simpler life after retirement, you may opt to stay in the province where you grew up. Cost of living in the province is also lower than in the city.
Generally, retirees opt to settle in the province to escape the fast-paced life in the city and enjoy the more relaxing and easy-going atmosphere in the province.
3. Post Retirement "Career"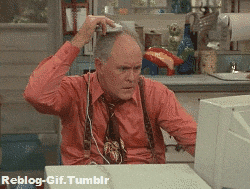 Your work is a great part of your life and you may find it hard to break away from your working life. In fact, a lot of retirees miss their jobs so they look for other jobs or activities to keep themselves busy after retiring.
Try to imagine life after your retirement. How do you plan to spend your retirement years?
What will you do or what activities will you engage in to cope with the changes your retirement might bring?
You should also take these considerations when planning your retirement.